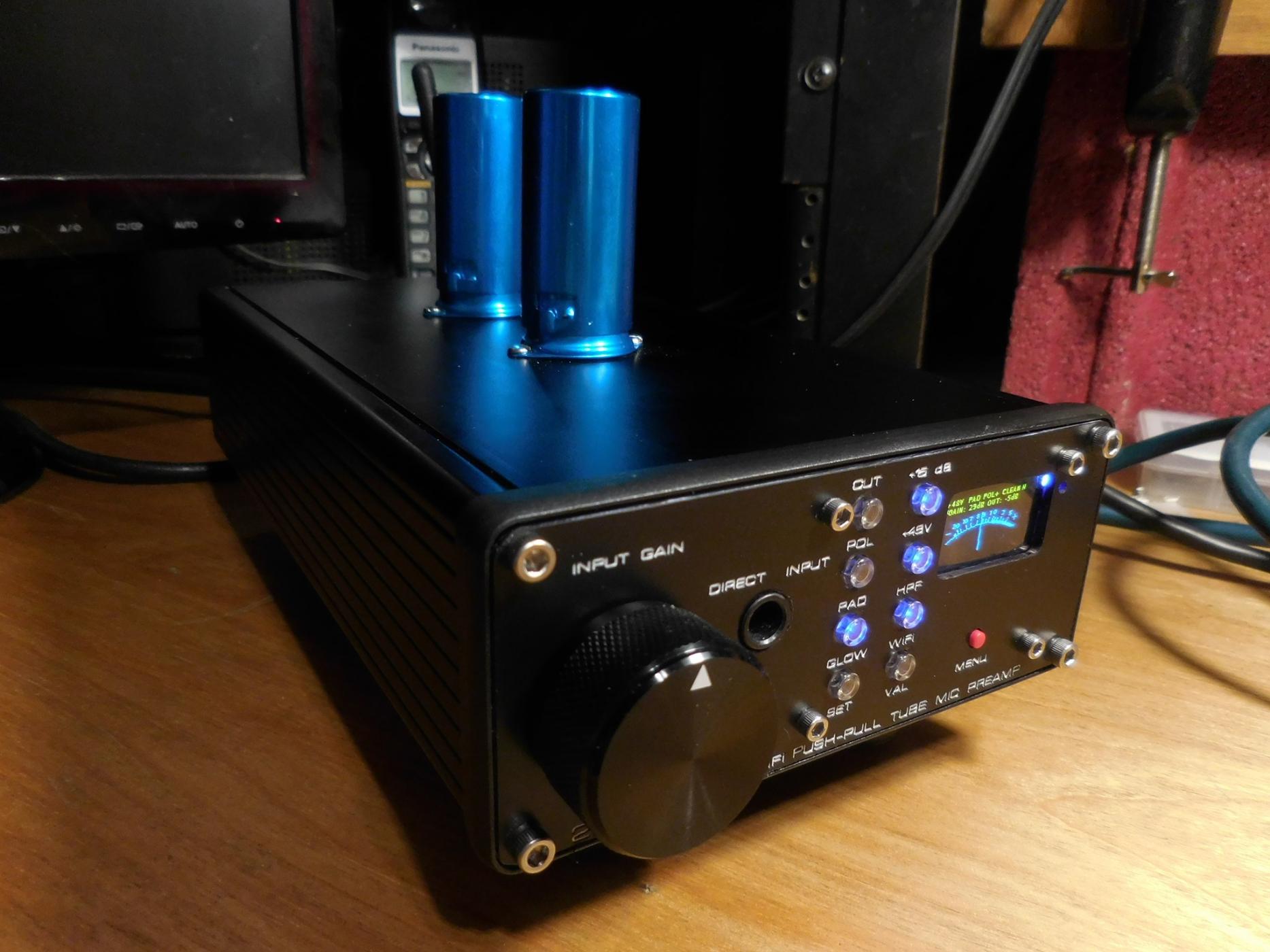 The 2UBES VTX is a modern adaptation of a classic 60's push-pull microphone preamplifier design from a vacuum tube recording console, using custom designed audio transformers and controlled remotely via WiFi. It has two modes, "Clean" and "Glow" which changes the first stage plate load from passive to active. "Clean" is a classic honest Triode sound. "Glow" mimics a Pentode tube for something more retro. Two useful sounds. Push-Pull design also sounds different than the more common single-ended tube mic preamp designs out there. Different harmonics.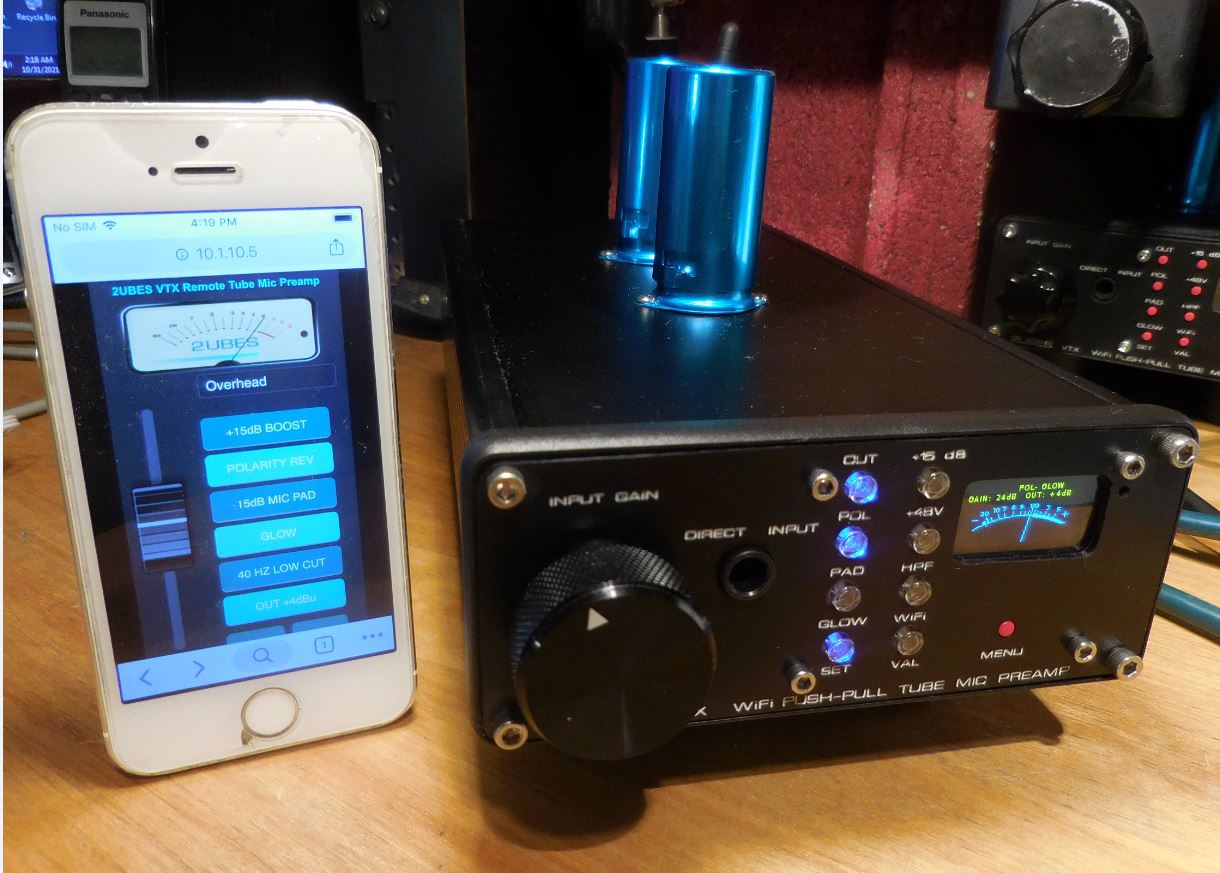 Motorized Potentiometer provides smooth, transparent remote gain adjustment.
Bar Graph level metering or Classic OG analog VU meter on OLED screen. Clear, visible illuminated pushbuttons. Remote AC transformer puts the hum far away.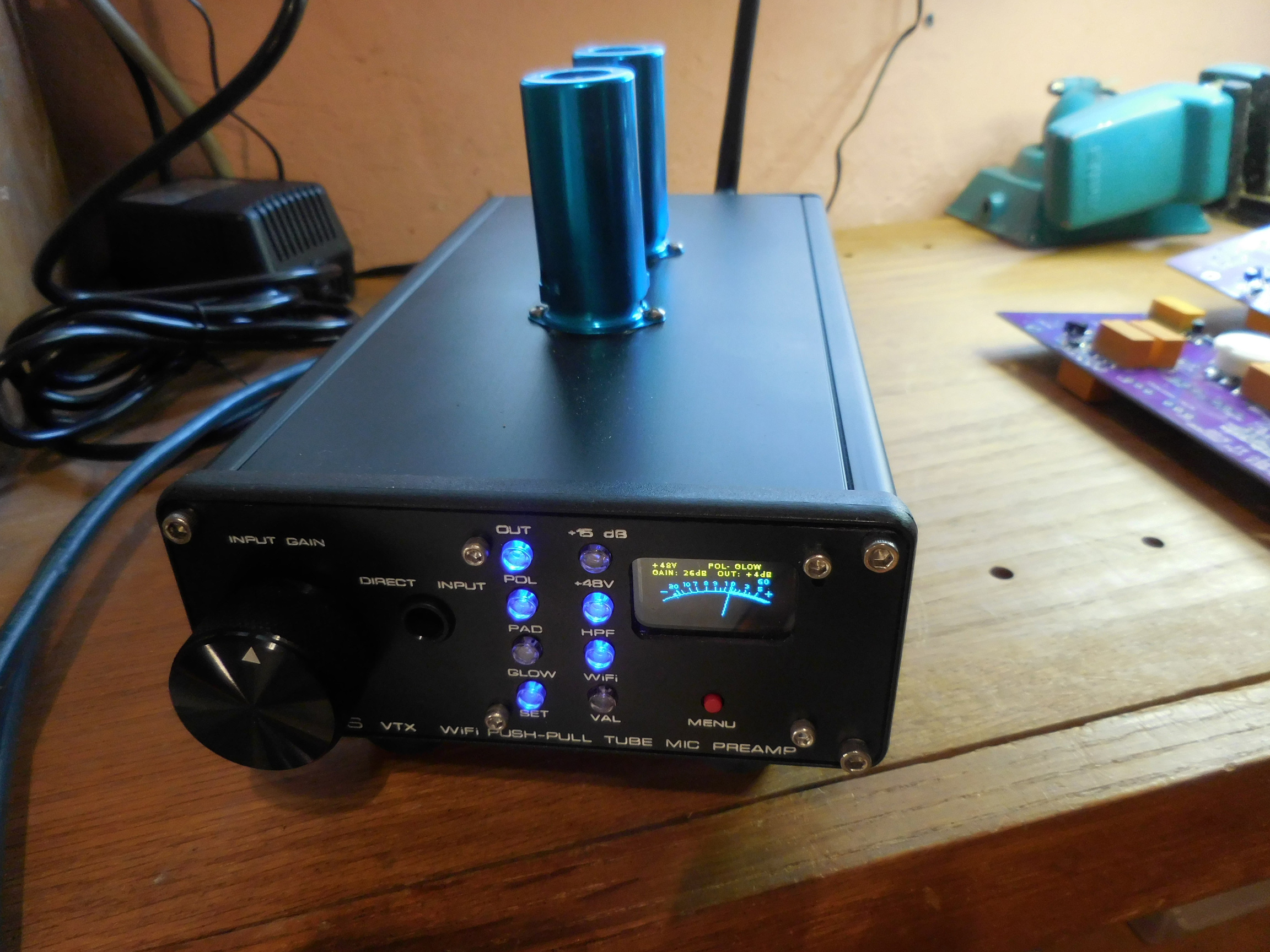 Hand Built with loving care.